Written by
Jim
on April 29, 2011
Come down to the club tomorrow for a day of Lugi fun. I can't guarantee that it will be any better than Valborg's but hey, 5000 drunk Swedes in a park? not as fun as it sounds.
9 am: Lugi's alcohol-free Valborg in Stadsparken
11.30 am: meet at the Clubhouse to start warm-up
1 pm: kick off
3 pm: bbq at the club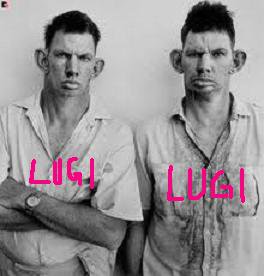 Match fee will be the usual 100SEK which gets you the pitch, the ref (Tomasi) and you and your opposite number a hamburger lunch.
Also Lugi favourite Ofer Braun will be pulling on a shirt for Helsingborg on Saturday. Now usually I would put up a half dozen beers to the player who sends him off, but considering Ofer's wife, Chava, has just given birth to their first baby boy, I don't think I will. Instead, I'm only going to offer three beers. Let the games begin.
Congratulations Ofer & Chava!
Written by
admin
on April 28, 2011
The Women's XV European Trophy will this year be played in Spain between 29 of April to the 8 of May. Representing Sweden from LUGI Lionesses is Kerstin Lövendahl, but also former LUGI Lady Amanda Sandsborg (now playing in Stockholm Exiles).
Sydsvenskan has written an article about Kerstin, read it here http://www.sydsvenskan.se/sport/lokalsport/lundasport/article1453296/EM-debut-for-Lugis-Lovendahl.html (Swedish only unfortunately)
The Swedish national side played a game against Finland last weekend where they won 48-7. Amanda Sandsborg scored 11 points.
On the Swedish rugby unions twitter page : http://twitter.com/#!/svenskrugby it will be possible to get information about the games during the week.
LUGI Rugby Club wishes both these girls the best of luck during the competition!! Hit them Hard!!
LUGI <3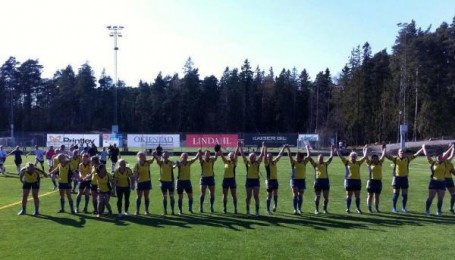 Picture is from www.rugby.se
Written by
Jim
on April 26, 2011
Both the Lugi women's and men's teams headed down to Trelleborg at the weekend for the annual Easter games. Each team played two matches: the women against a touring Dutch side and Trelleborg, the men against Norrköping and Trelleborg.
Ladies
Fresh off their recent 7-a-side success, big things were expected from our Lugi girls. Unfortunately they were unable to continue in their winning ways, losing their two ferociously fought 10-a-side games.
Highlights for the day include Louise Ericsäter's vicious palm-off-and-try from kick-off in the first game, and miracle ball to put Malin Andersson in space during the second. Mia-Maria Nordlund and Emmy Westerdahl dazzled the crowd with their merciless defense and Caroline Lindberg sacrificed good looks to bring down girls all around the field.
In all the back line looked great at times but lacked the vision that comes with experience. Forwards were solid in set pieces but need to work on mobility around the park. And defensively, while certain individuals stood out, better communication will ensure that the defensive line holds strong.
The Lugi Ladies welcomed some new faces to the pitch on Saturday: two Danish girls and a Belgian national player. They did well in filling in for some notable absences from the side and deserve warm thanks for coming down and helping out.
Lads
The Gents arrived at windy Trelleborg with plenty of time to prepare mentally and physically for a full day of rugby. While some argued that we had in fact arrived too early, I think the constant changes to the day's agenda proved such punctuality justified. Despite the comprehensive nature of the emailed instructions however, we were able only to muster 14 match-fit players. Had it not been for a Helsingborg stand-in and more experienced players willing to play out of position, we would not have had a team at all. This is not good enough, gentlemen.
And so it was with an odd lineup that we came up against Norrköping Trojans for our first match of the day. We played well, were physical in defense and showed ourselves to be capable of crossing the advantage line in attack. It was an odd game and the teams seemed evenly placed throughout in their ability to not score points. We came away with a lucky 5-nil victory despite litany of penalties.
The game against Trelleborg was a tale of two halves. In the first we played our best rugby of the day, holding onto the ball and revealing early our intention to turn penalties into points. Consistant pressure at scrum and lineout time was rewarded when Iain "your glass I have eat it bitch" Lednor went blind off the back of a maul and scored in the corner. Andy Mackay slotted a magic conversion and the score at half time ended in Lugi's favour: 13 to 12. In the second half, Trelleborg came out with an intensity that we were unable to match. At the first scrum, we folded, and due to inexperience in the front row, elected that they continue uncontested. This may have been the wrong decision as Pingvin were able to turn this small, psychological victory into momentum in attack. They crossed for three quick tries and ran out victorious by some 20 points. While they might be more experienced and more set in their combinations, I see no reason why the next time we play Trelleborg it can't be two halves we come away with.
Despite this second loss the day left us with a lot of positives.
Forwards were strong in the scrums with Diego Guenot standing strong and Viktor "Schoolboy Error" Cordes courageously volunteering to fill in at loosehead prop. They contributed to a solid platform at scrum time and left the team selectors with some interesting questions going into this weekend's game against Helsingborg.
Lineouts too were great. Conor "Butterfly" Clark looked good in the air and Sebastian "Helsingborg" Johansson hit the mark nearly every time with his throws. When injury brought a change to the jumper mid-way through the first game, the Lugi forwards were quick to adapt, capitalising on a poor opposition throw to secure their first points for the day.
It wasn't just the grunt work that saw improvement however. This week the loose forwards were far quicker to respond off the back of set pieces. This is due partly to the high work rate of "Grizzly" Mytton but also to the experience of "Coach" Carlsson and Iain Lednor. For his cover defense, numerous steals and tenacity around the park Iain was named the best on ground for the day.
In the backs Sebastian "The Sponge" Thylander continued to soak up every drop of rugby knowledge splashed in his direction and "The Boot" Mackay's kicking game was a pleasure to behold. I'm not typically a fan of northern hemisphere rugby but these two lads need to be commended for the way in which they linked up our set pieces with position play in the back. While in the future we need to work on holding our line during chase, this tactic won us a half of rugby against a side by far our better on paper.
The remainder of the backs had a mixed performance. "Comrade" Kalle Qolicokota demonstrated his remarkable strength both in defense and in staying on his feet in attack, and Hannes "Chains" Olling did well when in space. Our outside backs looked good with the ball in hand but need to develop the confidence to back themselves during couter-attack. While our body height in defense is definitely improving, aggression and speed at the contact will need attention as players seek to build on their match experience.
On the whole, this week's performance made for some inspiring rugby.
There remain, of course, things that need work. In the first game our discipline really let us down. It is important that people stay on their feet at rucks, or if they find themselves on the ground, roll away and keep their hands off the ball (yes, Javier "SOMILF" Heredero, I'm talking about you).
Tomasi "The Master Blaster" Tamanivalu has agreed to come down to the club in early May. He will take our questions and offer us his definition of "last feet" and "the gate". This is something all players should make themselves available for. Tomasi has played at the highest level of rugby in Fiji and is one of the more respected referees in Sweden. His input will be valuable to all individuals and will help lay foundations on which we can continue to build.
Written by
Jim
on April 20, 2011
Hi guys & gals. I hope everyone is ready for the Easter games at Trelleborg this weekend. We received the following information about the tournament.
Friday 22nd:

13:00 (approx.) Arrival of Trojan
15:00 Kick off Pingvin v Trojan 15 a side
18:00 (approx.) arrival of Lady Bears
19:00 Joint dinner at the club
Party at the club

Saturday 23rd:

9-10:00 Arrival of other teams
11:00 Kick off first game of the day (Most likely Trojan v Gripen)
11:00 – 17:00 Mens 15 and ladies 7 a side games.
17:30 (approx.) lady Bears 15 v Skåne 15
18:20 (approx.) Viking Touch Rugby Game (special rules, special costumes, special balls!)

Game schedule is being finalized today.

The grill is open both days and the usual rugby beverages are available.
May I suggest meeting at the clubhouse at 8.15 on Saturday morning? Paolo will be in Dirkadirkastan and us Malmö crew will be leaving from here directly. Last time I gave you peeps the space to self-organise it was a catastrophe so can those with cars kindly make themselves known?
Written by
admin
on April 20, 2011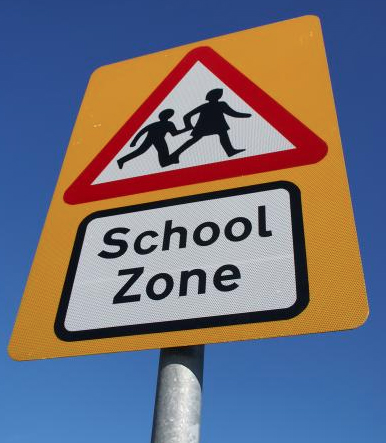 Quite late report for an important event in our club's life: Lugi goes to school again. On the 12th of April our Johannes and Anna gave a Rugby introduction at Gunnesboskolan here in Lund. Great fun for girls and boys who took part to the session having the chance to learn some of the basic concepts of our sport: "rugby weather" stands for "painful", the ball is specifically designed to bounce wrong and, yeah, we tend to pass the ball backward. The experience has been enjoyable even for our Johannes and Anna, with the extra reward of a flattening feedback from the teacher.
Next scheduled session is in the beginning of May at Montessori school.
Teachers/students interested in arranging a rugby introduction event, please write to skolor@lugirugby.com .
Lugi members feeling like helping out with this can contact Paolo or Louise. We need help!