Written by
admin
on October 31, 2011
Start spreading the news, Lugi Lion's End of Season Party is coming up! As always, it will be a night to remember!
Ticket price: 250 Skr ( 3-course dinner + 1 beer/ 1 glas of wine)
Dinner will take place the 19th of November at Kårhuset in Lund.
This is an open event for all of you who Love LUGI; members, social members, friends or family does not matter.
You can either buy a ticket by putting 250 Skr into our POSTGIRO account, 797887-7. Make sure to state your name and birth number when paying to the account. Or you can pay it in cash to Gabriella Westerdahl or Jim White. If you have any allergies or special dietary requirements please send an e-mail to gabriella.westerdahl@gmail.com .
Please let is know as soon as possible if you intend to come!
LUGI Love
The Board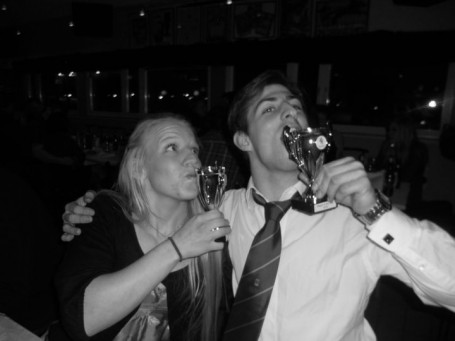 Written by
Jim
on October 25, 2011
Come hither my little ghouls and gastlies. Listen now and listen well.
This Saturday night you are most cordially invited to a night of darkness and debauchery at The Lugi Lions Clubhouse. There will be cauldrons of writhing morsels, rituals of putrescence not for the weak of stomach and, of course, as always, brews strong and most foul.
The festivities begin as the sun dips below the horizon and conclude with the turning back of time to midnight.
If you plan on inducting familiars or goblins into our vile cabal, then you must first let us know so that we can bind an appropriate sacrifice. The charge of initiation is the usual fifty marks of silver.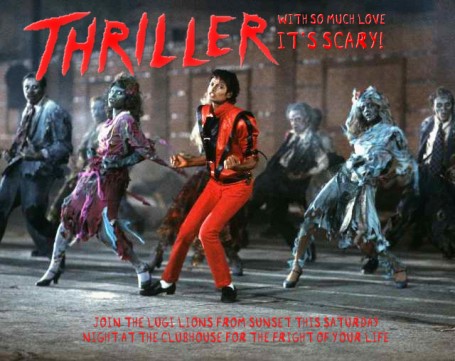 Written by
Jim
on October 20, 2011
That's right lads, training has finally finished. It's been a long year; a great year I think most people would agree. A year that Olof, Paolo and I have been happy to have be involved in. A year that the men's team have grown and its players matured and developed.
But, that ain't quite it just yet.
Below I've included a schedule for the Off Season. It is subject to change, but we will keep you posted.
23 October — Rugby World World Cup Final Breakfast (9.30am)
26 October — first fitness session with The Terminator from 6.30pm at CI (optional)
27 October — weekly training at Linero from 7pm (all welcome)
29 October — Halloween Party
19 November — Annual Dinner
21 November — first cycle of gym training (optional) (4 weeks; technique oriented)
9 January — training begins once a week at Linero
9 January — second cycle of gym training begins (8 weeks)
27 February — third cycle of gym training begins (6 weeks)
Players have been separated into Piggies, Seagulls and Fairies. These groups will decide upon a time and a place to train together. Suggestions have also been given for training programs, but we can work on this together as the dates approach. More information forthcoming.
So I hope you enjoy your well earned break and come back into the New Year enthusiastic and ready to burn off that Jul fat for… Alsvenskan!?
Oh yeah, almost forgot: Allez Les Bleus!
Written by
admin
on October 2, 2011
Now our 15 a side games are played and or League is complete.
We have played 12games, lost everyone but steped up during the season. We have welcome a lots of new fantastic players! You all are so welcome in our LugiLove. We really need you and look forward to next season with you all..
This year has been our 7s year.. but still we have scored 93points in the SM-serie Ladies – 15 a side games.
Our Topscorer:
Kerstin 48p
Mia-Maria 15p
Teresia 10p
Emmy 5p
Maike 5p
Louise 5p
Martina 5p
Congratulations to everyone! Next year we have more names at the scoreboard for sure.
Now we wanna se how the guys effort has been in their 15 aside serie.. Who are the Topscorer-LugiLion in 15 aside rugby??
Teamates. Thanks a lot for your passion, effort, rugbylove and LugiLions fightingspirit!
Med varandra – för varandra!
LugiKärlek!
/Ladies vicecaptain