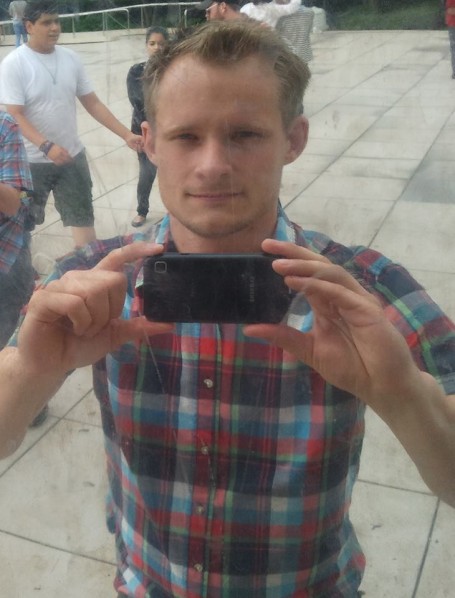 Age: 23
Position: Flanker
First Rugby Memory: When I strained my foot on a practice which meant I couldn't play what would have been my first game for our great rugby club and with the gents I today call my mates. It was awful because I felt so proud to be in the starting squad.
First Try: To be continued….
Pre-game Meal: A solid spoon of concrete.
Fun Fact: A head weighs almost the same as a melon.
Other Interests: Not really, no. (Ed: Viktor??)
Goal for the Season: Work that line cohesion!
Favourite Quote: Feel the bridge!
Favourite Player (Lugi and/or Other): Richie McCaw (NZ).
Three Dinner Guests (dead or alive) and Why:
(1) Mr JRR Tolkien, because he took the small people from the holes in the ground of Hobbiton to Mount Doom! He surely must have some more stories to share or at least have some unwritten material left.
(2) John Lennon, imagine that!
(3) Sir Rowan Atkinson who will make a sketch out of this dinner party!
Team Mates…. Best Trainer: Tobias. He seems to live at the clubhouse, always ready for another practice.
Worst Trainer: Brian. He can never be late. He shows up precisely when he means to. In an often kind of mystical anyway.
Most Skillful: Must be that bearded friend of mine, Jim. A real lad who made me try a little harder every time. A true inspiration.
The Joker: Me, I laugh in the face of danger.
Fastest: Laury, I've never seem to get that Frenchy…
Most Intelligent: Ben, he talk whale.
Least Intelligent: Diego when he told us that he mostly never knows where the ball is due to the fact he never wear lenses in a game…
Worst Dress Sense: Me, showing up in white socks and swimming trunks for a tire session. But what can you do?
Best Dress Sense: Viktor, he really goes for that look to get them ladies. If he just wasn't so shy.
Worst Taste in Music: Viktor when he puts on that hipityhop stuff…
…Who's Longest in the Shower: Sebastian but thats because he has that hair!