Lugi Lions Welcome New Players
If you are coming to Lund in Spring 2010 then the Lugi Lions clubhouse will be a great place for you to play rugby, keep fit and have fun – a rare environment in which Swedes and exchange students mix easily.
Lugi Lions Rugby Club has both men's and women's teams. We typically train twice a week, play a couple of times a month and work at some the biggest concerts in nearby Malmö; Rammstein, The Eagles, Lady Gaga, anyone? We cater to all backgrounds and levels of experience. We have beginners as well as students who have played a high level of representative rugby in their own country.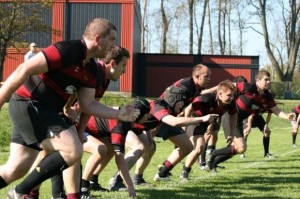 Lugi is a very social club. Over the years we have welcomed players from Scotland, England, New Zealand, Fiji, Argentina, Chile, Australia, Ireland, the USA, Canada, Kazahkstan, Germany, Japan, Finland Italy, Spain and, of course, France! There are plenty of opportunities to party; our beer prices are as cheap as the Nations and we are one of the few places that show rugby games live.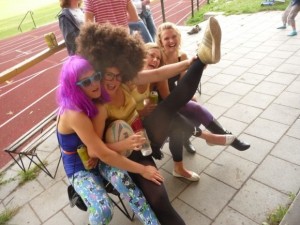 Catch up with us at the General Information Market arranged by Lunds Universitet in Kårhuset on January 12th. Or else contact us directly:
//Jim White