Welcome to the new lugirugby.com
Notice anything different?
Your friendly admin team here at lugirugby.com have been using the winter break to give the website a bit of a facelift. We feel that activity on the site has dropped off a bit and that it was worth our time to try to inject a bit of life back into it. So, what's new?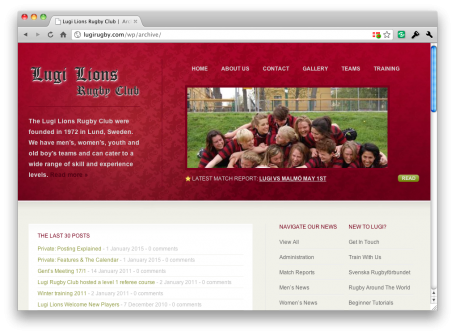 Well the most obvious thing is the look. We have got rid of the drop down menus. You now navigate with the links at the top of the page and filter posts with the categories at the top of the sidebar to the right. We are also introducing a special category, 'Match Reports' which can be used for announcing our results. This should be more obvious and accessible on the front page.
You will also notice beneath that a nice little calendar. We will add a few more things to this in the next couple of days, but it will eventually hold match information, training times and upcoming festivities.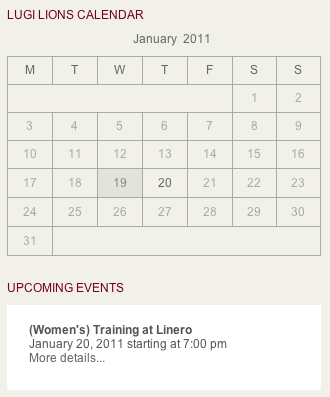 Next thing to mention is the gallery section. We have got rid of the old flash program for displaying photos. Never fear though: all the photos should still be accessible through the same hierarchy of albums. We have also set up the main gallery page to pull the most recent fifty photos from the Facebook group.
Which brings us to the feature we are most excited about. The commenting system should now be integrated with Facebook. This not only makes it easy for people to contribute to the discussion, it should also help us spread news and calendar information more quickly.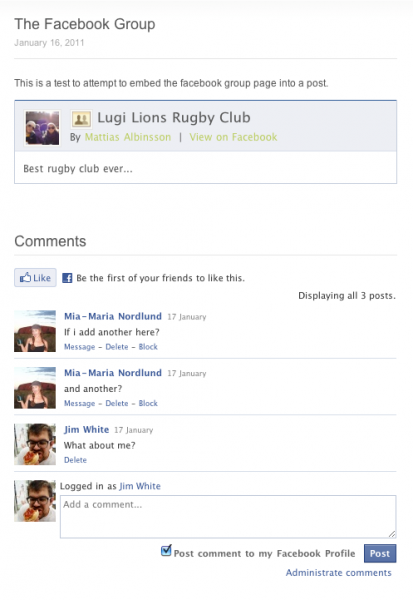 So we hope you like it and use it.