Come down to the club tomorrow for a day of Lugi fun. I can't guarantee that it will be any better than Valborg's but hey, 5000 drunk Swedes in a park? not as fun as it sounds.
9 am: Lugi's alcohol-free Valborg in Stadsparken
11.30 am: meet at the Clubhouse to start warm-up
1 pm: kick off
3 pm: bbq at the club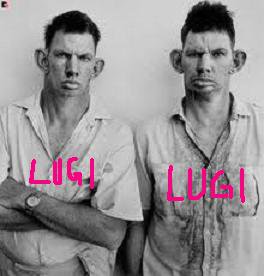 Match fee will be the usual 100SEK which gets you the pitch, the ref (Tomasi) and you and your opposite number a hamburger lunch.
Also Lugi favourite Ofer Braun will be pulling on a shirt for Helsingborg on Saturday. Now usually I would put up a half dozen beers to the player who sends him off, but considering Ofer's wife, Chava, has just given birth to their first baby boy, I don't think I will. Instead, I'm only going to offer three beers. Let the games begin.
Congratulations Ofer & Chava!