Lugi Lions Fantasy League
The 2011 Rugby World Cup in less than two weeks away!
And so I am pleased to announce that it is that time again ladies and gentlemen: time to start putting together your fantasy rugby team. Signing up is free and can be done at: espnscrum.fantasyleague.com.
Following the 6 Nations earlier this year, I must admit disappointment at allowing a former player – and a pommie bastard, no less – walk away with the glory. It was however a long and close fought battle, with many bruised egos and lost beer-bets.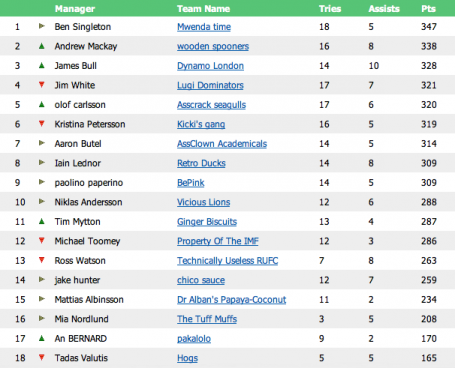 I think us local lads can do a lot better this time. But of course, we will keep the competition open to anyone associated with the club: past, present, future, friend or family.
The Lugi League has the imaginative name of 'Lugi Lions' and has the PIN number 1372.
So read up on the rules and start thinking about your team. This is what you're up against.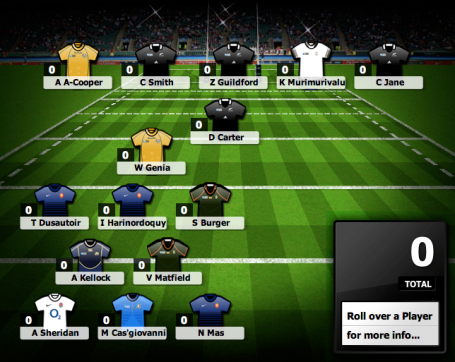 The first round games are as follows:
New Zealand vs Tonga
Scotland vs Romania
Fiji vs Namibia
France vs Japan
Argentina vs England
Australia vs Italy
Ireland vs USA
South Africa vs Wales