Ladies and Gentlemen, the first Lund Rugby Grand Slam is on!
(English follows)
Vad är det? Det är en rugbyturnering för både damer och herrar från gymnasieskolor runt Lund. Reglerna kommer vara förenklade 7-manna regler så att även spelare utan rugby bakgrund kan njuta av det snabba, tuffa och spännande spelet.
När och var? Turneringen kommer att spelas på Centrala IP. Preliminärt datum är lördag den 16 juni. Den slutliga upplägget för turneringen beror på hur många lag som kommer att registrera sig.
Är det säkert? Rugby är en kontaktsport och hårda tag är en del av spelet. Alla spelare uppmanas att delta i några träningar för att lära sig hur man säkert tacklas.
Vi vet ingenting om spelet! Inga problem: tränare från Lugi Lions RC finns för att lära dig grunderna.
Vad kostar det? Det kostar inget!
Hur anmäler jag ett lag? Samla minst 7 lagkamrater, hitta på ett lagnamn och skriva ett mail till kontakt@lugirugby.com. Om skolan inte har ett lag kan du gå med i någon av de andra lagen. En skola kan ha så många lag som möjligt. Deadline för registrering är den 15 maj.
Frågor? Kontakta oss på: kontakt@lugirugby.com
Glöm inte att trycka på "Gilla" på RGS Facebook-sida.
Må bästa lag vinna!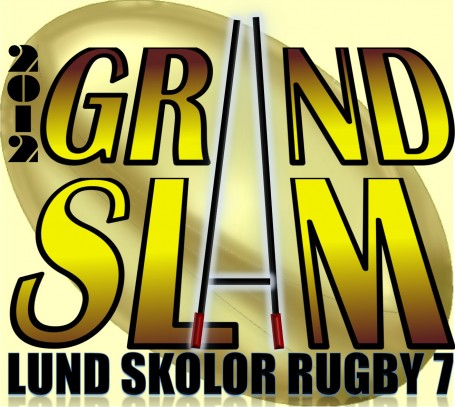 What is it? It's a rugby tournament open to Ladies and Gents teams from gymnasia in the Lund area. It will be played under simplified 7s rules so that even players with no rugby background can enjoy a fast tough smart thrilling game.
When and where? The tournament will be played at Centrala IP. Preliminary date is Saturday the 16th of June. The final format of the tournament depends on the number of teams that will register.
Is it safe? Rugby is a contact sport and hard hits are part of the game. All players are requested to attend some training sessions to learn how to safely tackle.
We don't know anything about the game! No problem: coaches from Lugi Lions RC are available to teach you the basics.
What does it costs? N o t h i n g!
How can I enter a team? Gather at least 7 team-mates, find a team name and write a mail to kontakt@lugirugby.com . If your school doesn't have a team but you want to play you can join any of the other teams. A school can enter as many teams as it can. Dead line for registration is the 15th of May.
Questions? Contact us writing to kontakt@lugirugby.com
Don't forget to press "Like" on the RGS Facebook page .
May the best team win