Malin and Ross Complete World Rugby S&C Level 1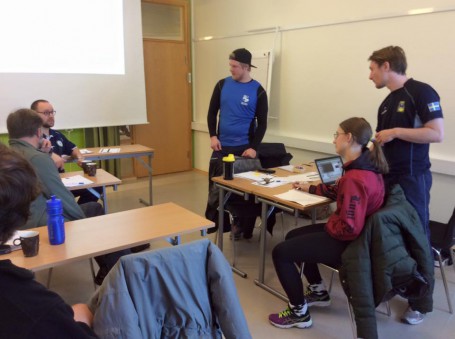 Following their weekend at Bosön's sport's complex in Stockholm, Malin and Ross became qualified World Rugby Strength and Conditioning Level 1 coaches. The weekend involved the coaches learning about functional screening, athlete development and types of rugby training amongst other important aspects of our game over the course of the Saturday before getting some 'live practice' with the help of the TUP North program.
All in all, a very productive weekend for both our Lugi's and we look forward to getting more members qualified and active in the future.