Yesterday at the extra annual meeting, the Lugi Lions elected Hans Hallstadius to be the new chairman. Welcome back Hans! Here, he presents himself: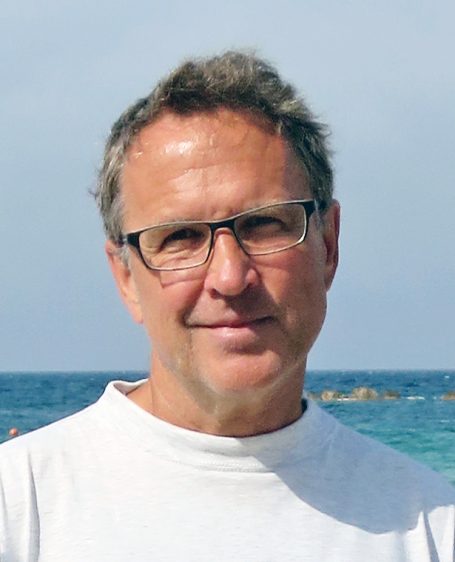 My name is Hans Hallstadius. I'm the new chairman of the board.
Old members (very old) may say 'Oh, so he's back again'.
True. I used to play for Lugi Rugby. Between 1986 and 1996 I spent my time in the second row.
The same (very) old members may also ask 'Wasn't he the chairman at that time?'.
True. For 10 years I was a member of the board, and during the last six the chairman.
Old members again: 'Wow! He was the one who wrote Lugis kärlek!'.
Not true. Fake news! But I know the guy who did it.
I grew up in a rugby club in Malmö, Slottsstadens Rugbyklubb. In Slottis, I played in the back line or as a flanker. And I'm still confused on how I ended up in the second row in Lugi.
Anyway, it was the fullback in Slottis that modified the lyrics of 'Jesus kärlek' to become 'Slottis kärlek'.
At an epic training camp in Spain in 1987, Slottis and Lugi travelled together and played as Slugi at a tournament in Barcelona.
It was during this camp 'Slottis kärlek' was borrowed with pride to become 'Lugis kärlek'.
So what makes me want to be the chairman again?
One reason is that I miss rugby. For me it is still The Sport.
Another reason is that I miss the social part around the games.
A third reason is that, as the chairman in the 90:s, I used to miss the old players when it was time to appoint new board members, and I felt this was an opportunity to change that.
And the rest of me?
Well, I'm aged 59, married since 27 years (same wife!) and we have two sons, 17 and 22 years old.
I moved from Malmö to Lund 40 years ago to study engineering physics and meet my wife. We still live in Lund.
In my profession at Tetra Pak I have a position as technology specialist.
I'm happy to be back to the club! I look forward to seeing you more regularly, both at games and at other events.