The Lugi Lions welcomes new exchange students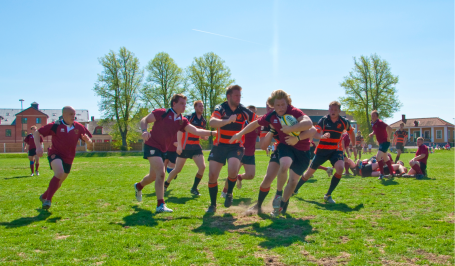 If you are at all interested in playing rugby on your exchange, then the Lugi Lions rugby club invites you to join us at training.
The Lugi Lions train at Centrala IP near Lund Central Station every Monday and Thursday. Men's and women's sessions start at 6pm. We urge anyone interested in the sport to come down and give it a shot.
What have you got to lose?
[wpgmappity id="1″]
The Lugi Lions Rugby Club is a great place to play rugby, keep fit and have fun – an environment in which Swedes and exchange students mix freely. We have both men's and women's teams and can cater to all backgrounds and levels of experience. Our teams include beginners of all ages, internationals who have played for many years in their own country, as well as Swedes who have played at the national level.
Lugi is a very social club. Over the years we have welcomed players from many countries: Argentina, Australia, Canada, Chile, England, Fiji, Finland, France, Germany, Ireland, Italy, Japan, Kazahkstan, New Zealand, Scotland, South Africa, Spain and USA. There are plenty of opportunities to party; our beer prices are as cheap as the Nations and we hope to show rugby games every week at the clubhouse till the end of the year.
Register online or get in touch with our team reps:
Ladies, get in contact with Mican at damer@lugirugby.com.
Gents, you'll need to speak to Iain at gents@lugirugby.com.
The Lugi Lions Facebook Group
The Lugi Ladies Facebook Group