Ladies Friendly Tournament at SPEED RK in Denmark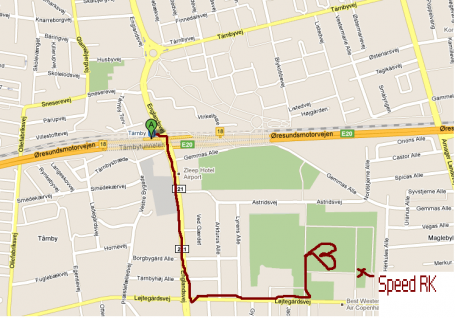 On Sunday the 27/3 the women's team will go to Copenhagen to play a friendly 7's tournament. The teams in the tournament are Danish national side, Malmö RC and LUGI RFC .
The day starts with an hour of training together with all tournament participants. At 11.00 the games start. All teams will meet twice and the games should be finished around 15.00 and at some point before that there will be a lunch break.
The women's team will meet 8.30 at Lund Station outside of Viggos hamburger place. They will take a train that leaves 08.41 from Lund C, which train arrives in Tårnby 09.18. (Fore those (Kerstin) leaving from Helsingborg this trains leave 0812 and same train leaves form Malmö C 08.53)
For supporters that want to come with and watch you can either take the train with the team or travel by yourself. Get of at Tårnby and then walk according to the map below….
Hope to see a lot of you to show your support for the ladies!!
LUGI LOVE