Dam XV: Women's European Trophy
The Women's XV European Trophy will this year be played in Spain between 29 of April to the 8 of May. Representing Sweden from LUGI Lionesses is Kerstin Lövendahl, but also former LUGI Lady Amanda Sandsborg (now playing in Stockholm Exiles).
Sydsvenskan has written an article about Kerstin, read it here http://www.sydsvenskan.se/sport/lokalsport/lundasport/article1453296/EM-debut-for-Lugis-Lovendahl.html (Swedish only unfortunately)
The Swedish national side played a game against Finland last weekend where they won 48-7. Amanda Sandsborg scored 11 points.
On the Swedish rugby unions twitter page : http://twitter.com/#!/svenskrugby it will be possible to get information about the games during the week.
LUGI Rugby Club wishes both these girls the best of luck during the competition!! Hit them Hard!!
LUGI <3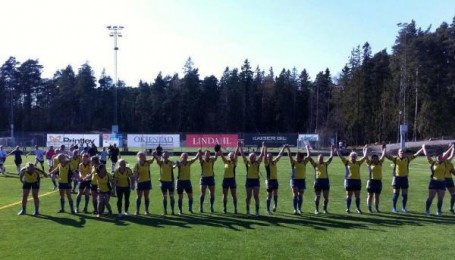 Picture is from www.rugby.se