Lugi make an impact at student arrival meeting!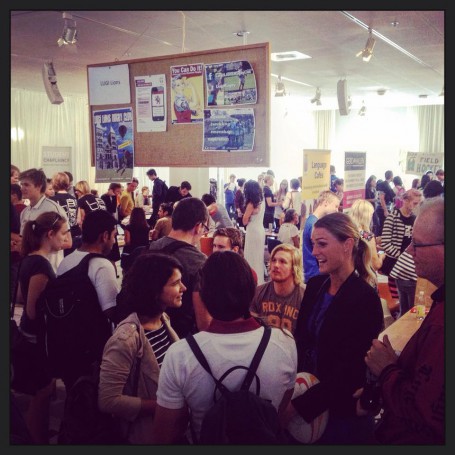 Today our club was at the international students information meeting, saying hello to all the new exchange students who have arrived for the semester. Following some fantastic effort from those in attendance, the club managed to sign up 137 names of interested new arrivees, who will get a follow up email about the club and training times in the next few days.
For those that are new to the club who we saw today, it was fantastic to meet you all and we hope you have a look around the website and find some of the information that you want. Our training times can be found here, so don't hesitate to come down and join us as we welcome people of all size, shape and skill levels.
If you have any questions of just want to see more of what we do, you can see our Facebook page here or get in touch with us via email on kontakt@lugirugby.com
Hope to see you down at the club soon!