Written by
Ross
on March 15, 2016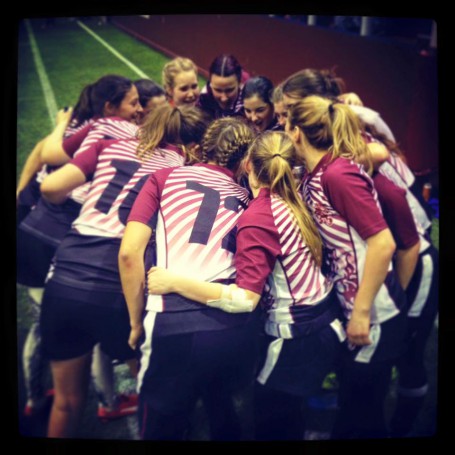 As has become customary, the Swedish rugby year got kicked off with Håckes Cup in Tipshallen, Växjö. With the ladies section expanding to twelve teams this year, seeding had taken place for the drawing of groups and the ladies found themselves in what many would consider the toughest group, facing last year's champions Gothenburg, perennial contenders Tabusoro Angels, and a always physical Vänersborg team.
With the original idea of going as North 2 South, the team had been open to players from across Sweden as a form of invitational team to start with, but with a strong turnout from our own players (unusual, we know), we decided for the team to go as Lugi and add in a couple of extra girls.
In the end the team sheet read: Malin Andersson, Tyra Bremborg, Cecile Kaminski, Sara Kaminski, Agnes Lindgren, Meliha Mehmeti, Sandra Olofsson, Elizabeth Sonnenholzner, Ida Tadic, Martina Vivlund with Josefine Devine (Uppsala), Sara Sundler (Uppsala) and Maddy Sala (Wexiö).
The focus for the tournament, as with previous Håckes Cups, was put on working on the basics of 7s play, learning to play with our newer players, and getting our rugby legs back under us before the upcoming season of SM 7s.
With the first game against Vänersborg, the team set its sights on what was realistically their most winnable game going on Gothenburg and Tabusoro's recent history. One thing the team has always seemed to lack in the past was the ability to start fast, but this year the team turned things on their head and were clearly the side that were ready to play from the off. Lots of early defensive pressure and some lovely attacking play allowed Agnes Lindgren in for the first score. Pressure from the following kick off and Vänersborg giving away a penalty close to their own line allowed Elizabeth Sonnenholzner to increase the lead with step inside that secured a quick brace and a 14-0 lead.
In the second half, the game evened up considerably, with both teams committing errors to put themselves under unwanted pressure. However, it was Vänersborg's who took advantage following a Lugi turnover in midfield, as their speedster was gifted an almost unchallenged run in for a try. In previous seasons, this might have been a cause for heads to drop, but Lugi riposted immediately from the ensuing kick off with Sonnenholzner identifying the space and having beaten two defenders executed a textbook 2v1 to see Martina Vivlund rewarded for her close support with a run in try from half way.
The remained of the game was played out in the opposition's half, with the ladies being unable to take advantage of the added pressure they put on. Final score, Lugi 19 – Vänersborg 7.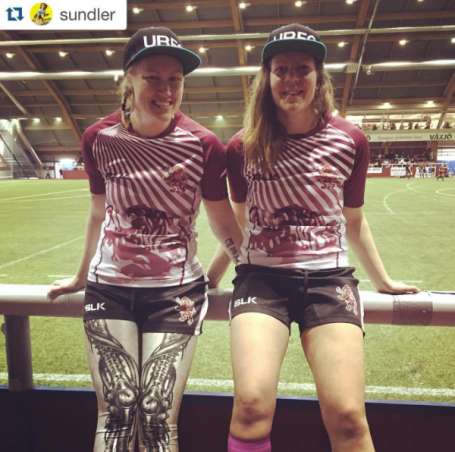 Following a very good start to the tournament, spirits were high, but with two of the tournaments best teams left to face, the players knew we were in for a fight in our last two games of day one. Unfortunately, neither game turned out to be much of a contest with Gothenburg and Tabusoro both running in 40 points on our girls. A combination of team rotation, inexperience and the higher class of opposition meant that our girls were ever really in the games, despite having very positive spells in both. Despite the scoreline, the team learnt some valuable lessons and felt more than prepared for day two in the bowl competition.
Due to the aforementioned seeding and perhaps a lack of competition foresight, the girls were drawn to face Vänersborg again to open up the second day.  The opening to the game was a lot more even in comparison to the first contest, with both teams having good spells of possessions and scrambling well in defence following promising breaks. Once again, Lugi were the first to strike following a tap penalty near the oppositions line and some quick hands, Meliha Mehmeti crashed over in the corner after a quick step inside. The rest of the half played out in a similar fashion, with both teams creating good openings but ultimately failing to finish opportunities. The second half then became a tense affair, once again both teams matching each other evenly and absorbing periods of sustained pressure. However, it was Lugi that were the first to crack following some poor decision making in their own 22 and turning over possession to Vänersborg, with the team from the west quickly taking advantage and managing to get themselves over in the corner following some strong running.
With the game on a knife edge and bodies and brains beginning to tire, it was Vänersborg that ultimately made the step up, scoring almost immediately from the following kick off after a Lugi mistake at the breakdown. With only a couple of minutes to go, and a score down, Lugi got a final chance after some quick thinking and a good break from Martina Vivlund got the team deep into the oppositions 22, ultimately however the attack fizzled out following a little poor handling and good defensive pressure. With desperation setting in, Vänersborg managed to run in the final score of a hotly contested game in the dying seconds and with that the Lugi Ladies were sent into the 11th-12th place playoff to face Sandviken Old Stars.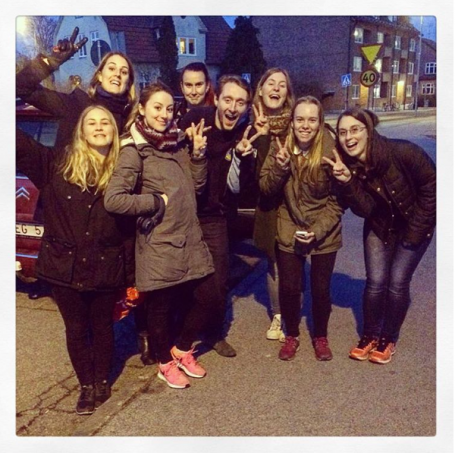 Despite the disappointment of the mornings earlier loss, the team was resolute that they would finish the weekend with a win against the team that had been ranked fifth coming into the tournament, despite having failed to record a win in any of their games. The Old Stars were unfortunately low on numbers and morale and whilst you can only beat the team that's in front of you, the game ended up being a one way affair as Lugi ran in 36 points to 0, even if they had had a penalty-ridden opening three minutes. A big positive from the game was the playing time given to some of our lesser experienced girls and the ability to try new combinations of players whilst still keeping our foot on the pedal. Whilst it may not have been the greatest game to finish on, it was still good to go home with another win.
All in all, the team enjoyed their weekend, learning together and playing some good rugby. The lessons learned from our opening tournament will be invaluable as we move into the season and we will continue to build.
Written by
Ross
on February 20, 2016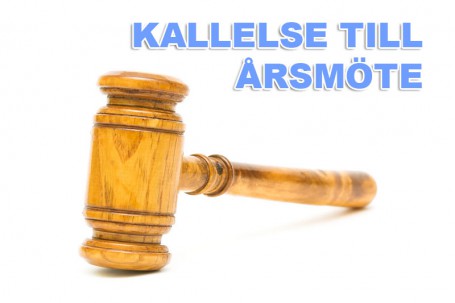 This year's AGM will be held on the 3rd of April, 12:00 at the clubhouse. All members are welcome and encouraged to attend. Any motions that you want to bring to the board need to be sent to st.landgren(at)gmail.com before the 13th of March. See you there!
Written by
Ross
on September 25, 2015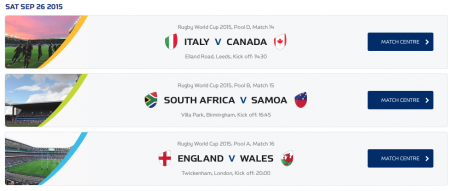 The second weekend of World Cup games is coming up and we are pleased to announce that the clubhouse will be open from 17:00 on the Saturday to show both the South Africa – Samoa and England Wales games. Remember, stream fee is 10 SEK from members, 20 SEK for non members. Looking forward to seeing you all there!
Written by
Ross
on September 4, 2015

It's that time of year where those that have been around the club for a while start to get jussstttt a little excited about Lugi's famous annual crayfish party. The event is being hosted and ran by Anna, Sandra and Linnéa of the ladies team and the event description as well as the link to the Facebook event can be found below. Make sure you get down for this unmissable party!
"Summer has come to an end but the best part is yet to come! It is time for the annual Lugi Crayfish Party!!!
We eat crayfish (in a very swedish manner) and some other good stuff and sing rugby songs and occational traditional swedish snappsvisor (songs from other nationalities are very much encouraged!!)
So make yourself available saturday the 19th of september and crayfish down to the clubhouse, you have to bring a funny hat for the sake of the tradition.
The space is limited, therefore you need to secure your spot ASAP. Do that by paying 200 SEK by swish to 0738006534 or bank account 9272-2929163 AT THE LATEST on the 13th of september. Dinner and one drink is included. You can also pay in cash to Sandra Olofsson at training. MARK THE PAYMENT WITH YOUR FULL NAME."
Written by
Ross
on August 26, 2015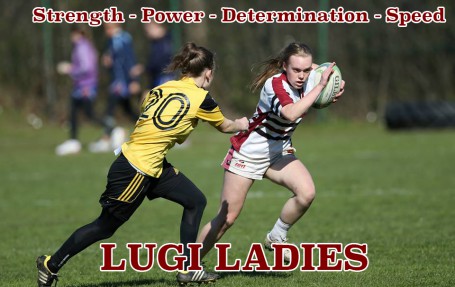 As part of the welcoming of new students, the ladies team will once again be hosting one of their popular 'Come and Try Rugby' training sessions at the clubhouse from 19:00 on Monday.
Open to anyone (not just students) who haven't played rugby before, the session is a fun and friendly introduction to our fantastic game where you'll learn about passing and evasion skills in a safe and welcoming environment alongside a host of other first timers and assisted by the ladies team themselves!
The event and details can be found on Facebook, so go in a click on attending and don't forget to share it out with your friends and anyone who is interested so we can get as many as possible to join in and have a awesome time!
If you would like to find out a little more about what rugby is all about before you make your decision, you can go ahead and visit our 'Rugby for Everyone' section of the website. As usual, any questions can be directed to kontakt@lugirugby.com
See you on Monday!