Lugi continue work with Polhemskolan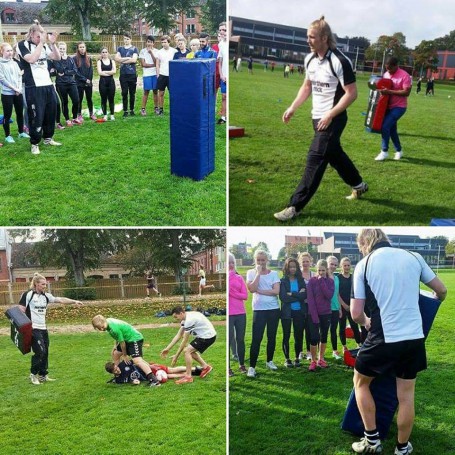 Thanks to the generosity of our players giving up their free time, our club's work with Polhemskolan continued last Thursday as we had the opportunity to show rugby to three more classes of 20-30 pupils from Polhemskolan in Lund.
Our training session with all the schools and organisations that we work with revolve around allowing the participants to experience some of the games cores skills and aspects such as passing and tackling in a fun and safe environment. Those that took part in the sessions all enjoyed themselves and there was some real raw talent on show, so we are looking forward to seeing some fresh faces at our regular training sessions down at Centrala IP.
As always, it's a privilege for the club to be able to reach out to various organisations around Lund and show them a little of what our sport is all about. Thank you to our club members Viktor, Arvid, Anele and Sandra for delivering the sessions to the pupils of Polhemskolan.