ARCHIVES
Written by
Jim
on November 14, 2012
It is finally time for the Grande Finale of the season 2012. The end of season dinner will be held in the fancy restaurant Cornelis at Kårhuset the 15th of December at 18.30 sharp.
We will be serving a three course dinner, including fabulous entertainment with presentation of awards. When we have eaten the outstanding food we will move the tables to the sides and dance all night long.
What do I have to do to attend this awesome evening?
press accept on this event
pay 250 SEK to account number PG 797887-7 (write your name in the message box on the payment)
send and email to Anna Pejic including your full name, personal number and food preferences
LAST PAYMENT DAY: 5th of December
For this event you are more then welcome to bring your better-half or your beloved friends. Just remember that they also have to go through the 3 steps above.
What about this fabulous entertainment?
We will prepare the traditional songs that we usually sing on these events but for this to be the best entertainment ever you people have to contribute. Therefore, we urge you to put your creative minds together and come up with songs, dances, sketches, speeches etc. When you have decided what you are going to do please email our toastmaster for the evening (Ross Watson) so that he can include you in the tight schedule.
What am I supposed to wear?
First of all, naked is not considered as dressed and therefore not an option (until after midnight).
Gents: Suit
Ladies: Cocktail dress
Last but not least: WE NEED THREE PERSONS TO HELP US (please let us no if you are up for it)
THERE IS A LIMITED NUMBER OF TICKETS FOR THE DINNER – to be sure not miss the dinner make sure to pay ASAP!
To join in the discussion head over to the facebook page.
Written by
Jim
on October 18, 2012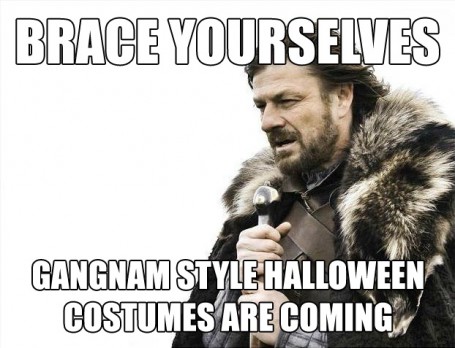 Winter is coming and it's time again for the Lugi Lion's Halloween Party.
On October 27th, from 7pm the Lugi Lion's Clubhouse will host a terrifying, mystifying, electrifying party to which you are all invited. For paying members it will be free, however for friends and naughty fee-skippers it will cost 50:-.
Please let us know if you are bringing a friend because we need non-members to be on the door list. That's just the way it is.
Written by
Jim
on August 15, 2012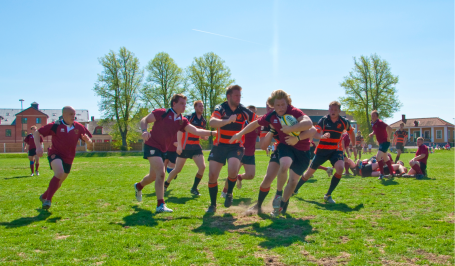 If you are at all interested in playing rugby on your exchange, then the Lugi Lions rugby club invites you to join us at training.
The Lugi Lions train at Centrala IP near Lund Central Station every Monday and Thursday. Women's sessions start at 6pm. Men's start at 7pm. We urge anyone interested in the sport to come down and give it a shot.
What have you got to lose?
[wpgmappity id="1″]
The Lugi Lions Rugby Club is a great place to play rugby, keep fit and have fun – an environment in which Swedes and exchange students mix freely. We have both men's and women's teams and can cater to all backgrounds and levels of experience. Our teams include beginners of all ages, internationals who have played for many years in their own country, as well as Swedes who have played at the national level.
Lugi is a very social club. Over the years we have welcomed players from many countries: Argentina, Australia, Canada, Chile, England, Fiji, Finland, France, Germany, Ireland, Italy, Japan, Kazahkstan, New Zealand, Scotland, South Africa, Spain and USA. There are plenty of opportunities to party; our beer prices are as cheap as the Nations and we hope to show rugby games every week at the clubhouse till the end of the year.
Register online or get in touch with our team reps:
Ladies, get in contact with Helene at damer@lugirugby.com.
Gents, you'll need to speak to Paolo at gents@lugirugby.com.
The Lugi Lions Facebook Group
The Lugi Ladies Facebook Group
Written by
Jim
on August 12, 2012
Som forsättning av firandet av LUGI RUgby Klubbs 40-årsjubileum håller Stefan Landgren en OLd Boys Turnering den 15 September på Centrala IP.
Samling kl 14 och sedan spelas matcher mellan 15.00 och 17.00. Efter turneringen kommer det finnas mat och dryck och härligt umgänge för alla deltagare.
Avgift för turneringen är 100kr. Allt överskott för mat och lotteri kommer gå till Cancerfonden.
Skicka ett maill till Stefan Landgren för att anmäla er till turneringen : st.landgren@telia.com.
---
In continuation of our 40th Jubilee celebrations, Stefan Lundgren will be hosting an Old Boys tournament on September 15th at Centrala IP.
Join us at 2pm for a games between 3pm and 5pm. Afterwards there will of course be food and drinks and good times to be had by all.
The cost of attendance is 100 Skr. All profits from the food and raffle will go to cancerfonden.
Please register your interest with Stefan Landgren: st.landgren@telia.com.
Written by
admin
on February 29, 2012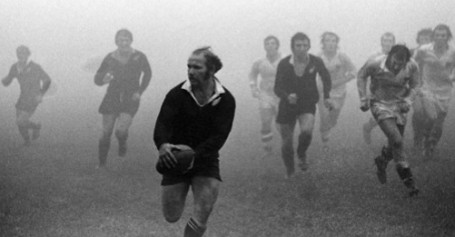 Welcome to the 40th Anniversary of The Lugi Lions Rugby Club.
Everyone who has been part of the club during the last 40 years is invited to celebrate with us, LUGI style! The official tournament, dinner and after party will be held on the 30th of June 2012.
The Lugi Lions Rugby Club was founded in 1972 by 3 friends, John Nash, Perry Hadley and Calle Erlandsson. Since then many men and women who have passed through the club. We hope to see as many of you as possible return to the club to join us for this special celebration.
The cost of the anniversary tournament and dinner will be 500 sek/person. This will include a tournament entrance fee and a three-course dinner in the evening. If you have special dietary needs, please let us know during your registration. If you do not wish to attend the dinner, the cost will be 400 sek less.
The tournament will at the very least include four teams: one swedish-only team, one team of mixed internationals, one women's team and one old boys' team. When you send in your registration, please let us know which team you are interested in playing with. We hope that there will be players from different countries who will wish to organise and enter their own team into the tournament. If you want to submit an entire team, let us know well in advance so we can make sure the day runs smoothly. The exact structure of the day's rugby will depend on the number of people who register.
The clubhouse will be open all day for registered guests who are interested in only coming down for the rugby. Food and beer will of course be available.
Please register online at: lugirugby.com/register40.