40th Anniversary: Register online now!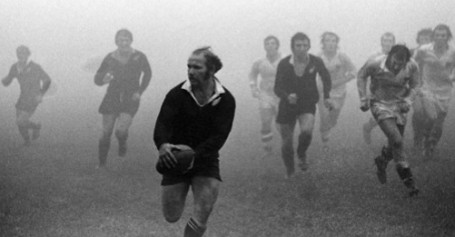 Welcome to the 40th Anniversary of The Lugi Lions Rugby Club.
Everyone who has been part of the club during the last 40 years is invited to celebrate with us, LUGI style! The official tournament, dinner and after party will be held on the 30th of June 2012.
The Lugi Lions Rugby Club was founded in 1972 by 3 friends, John Nash, Perry Hadley and Calle Erlandsson. Since then many men and women who have passed through the club. We hope to see as many of you as possible return to the club to join us for this special celebration.
The cost of the anniversary tournament and dinner will be 500 sek/person. This will include a tournament entrance fee and a three-course dinner in the evening. If you have special dietary needs, please let us know during your registration. If you do not wish to attend the dinner, the cost will be 400 sek less.
The tournament will at the very least include four teams: one swedish-only team, one team of mixed internationals, one women's team and one old boys' team. When you send in your registration, please let us know which team you are interested in playing with. We hope that there will be players from different countries who will wish to organise and enter their own team into the tournament. If you want to submit an entire team, let us know well in advance so we can make sure the day runs smoothly. The exact structure of the day's rugby will depend on the number of people who register.
The clubhouse will be open all day for registered guests who are interested in only coming down for the rugby. Food and beer will of course be available.
Please register online at: lugirugby.com/register40.